IPC-A-610, Acceptability of Electronic Assemblies is the most widely used standard published by the IPC. It has an international reputation as the source for end product acceptance criteria for consumer and high reliability printed wiring assemblies. IPC-A-610 training covers various aspects of electronic packages, presents target conditions, ideal situations, as well as tolerances, defined as acceptable conditions. There are also situations that do not meet the requirements or defects. In addition, it deals with situations that do not affect the operation, but are an undesirable state associated with the process material, construction or machine problems. They are considered as process indicators and they can be the basis for improvements within processes.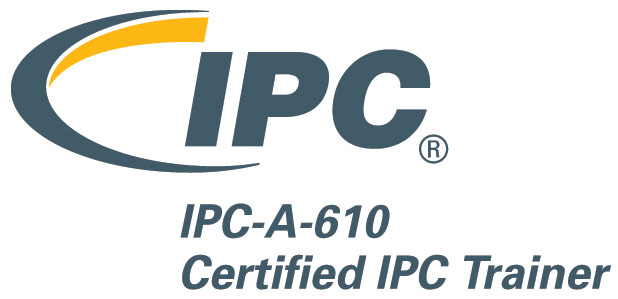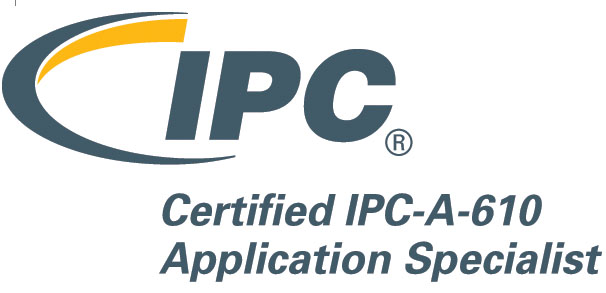 The IPC-A-610 Training and Certification Program offers those interested in company-wide quality assurance initiatives in an industry traceable, IPC-sponsored program to support their commitment to continuous improvement of product quality and reliability. The program provides individuals with a portable credential that represents their understanding of the IPC-A-610.
The inspector at the electronic manufacturers is responsible for checking that all relevant parameters are met. He has a key role in ensuring that products delivered to the customer meet the specifications. In order to do that job properly, the most important thing is to have all the relevant information. These can be assembly drawings, contracts and other documents provided by the customer. In addition, the inspector should have the access to the relevant specifications and acceptance criteria, such as those found in the IPC-A-610 standard.
A certified IPC Application Specialist (CIS) focuses on line employees, operators, inspectors and buyers who use the acceptance criteria every day to check and decide on the acceptance / rejection of the product under consideration.
Certified IPC Trainers have high quality materials and detailed instructional plans for training Application Specialists at all levels, including buyers, sales teams and management. Training for Certified Trainers is intended for all those who are responsible for the quality of the production process. With the appropriate knowledge and competence to train specialists, they ensure repeatability and reliability of the process, at every stage and the highest quality of the final product. 
All IPC-A-610 Certified IPC Trainers receive materials for participating in the A-610 training as well as instructional materials for conducting the Modular Application Specialist training. The modular approach lets users control cost by tailoring training to the specific needs of their work force.
These include:
A CD-ROM with full color teaching visuals illustrating every aspect of the IPC-A-610 document and training information, and all reports and forms required for conducting Application Specialist training
An Instructor Guide, providing complete instructions for conducting the Application Specialist training and testing
IPC-A-610 Acceptability of Electronic Assemblies and IPC-T-50 Terms and Definitions for Interconnecting and Packaging Electronic Circuits
Open and closed book Application Specialist Written Examinations
IPC certificate of course completionApplication Specialist training materials, including official, serialized IPC certificates, may be purchased from IPC only by Certified IPC Trainers and the companies they represent. Certified IPC Trainers may teach the course at any location and to any audience and may set a training fee, if applicable.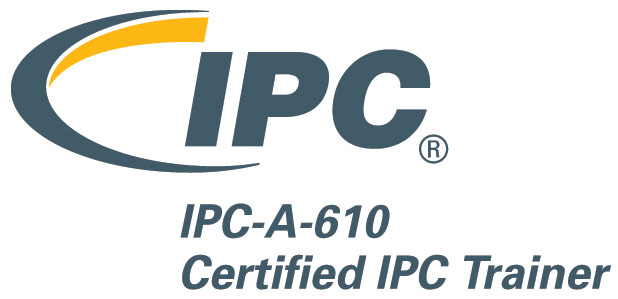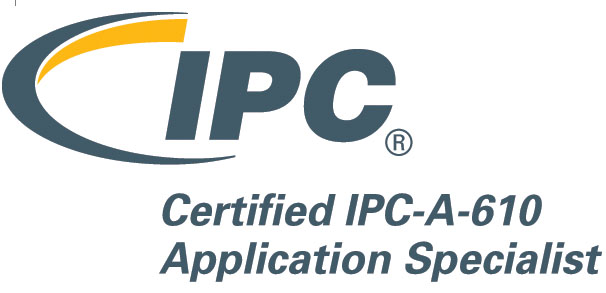 IPC-A-610 Certified Specialist (CIS)
Acceptability of Electronic Assemblies
Certified IPC Training

Training schedule IPC-A-610 CIS
Modules 1 to 8
Introduction Module:
Duration: ca 45 minutes
IPC Policies & Procedures
Module 1:
Duration: ca 2,5 hours
Intro, Foreword, Applicable Documents, Handling
Module 2:
Duration: ca 1,5 hours
Soldering and High Voltage
Module 3:
Duration: ca 2,5 hours
Component Damage & PCBs, Cleanliness
Module 4:
Duration: ca 3 hours
Terminals
Module 5:
Duration: ca 3 hours
Through-Hole Technology
Module 6:
Duration: ca 3,5 hours
Surface Mount Technology
Module 7:
Duration: ca 1 hour
Hardware
Module 8:
Duration: ca 0,5 hour
Solderless Wire Wrap
Exam:
130 questions, open book, duration: ca 4 hours
Daily training plan:
  9:00 Start of the training
10:30 Coffee break
10:45 Continuation of the training
12:00 Lunch
13:00 Continuation of the training
14:30 Coffee break
14:40 Continuation of the training
17:00 End of the training
The exam day plan:
Last day of the training
  8:30 Start of the training
  9:00 Start of the exam
10:30 Coffee break
10:45 Continuation of the exam
16:00 Graduation and evaluation
 
Open group
IPC trainings
IPC-A-610
Dates:
2022-09-12-2022-09-16
The number of participants is limited
See also other trainings